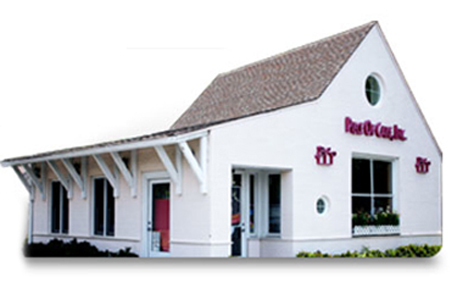 THE STORES
Alpharetta - Now Open!
970 North Point Dr Suite B-180, Alpharetta, Ga 30022
Phone 678-990-2931
M - F: 10AM - 7:00PM
Sat: 10AM - 5PM
Sun 12pm - 5PM
Map and directions

Buckhead
Piece of Cake, Inc. 3215 Roswell Road, Atlanta, GA 30305
Phone 404 351-2253 Fax 404 846-0940
info@pieceofcakeinc.com
M - F: 9:00AM - 7:00PM
Sat: 10AM - 5PM
Sun 12pm - 5PM
Map and directions
Toll Free 800-922-5390
Camp Creek Pkwy
3830 Princeton Parkway #300, Atlanta, GA 30331
Phone 770-643-4930
M - F: 10AM - 7:00PM
Sat: 10AM - 5PM
Sun 12pm - 5PM
Map and directions

Collier Rd
1299 Collier Rd, Atlanta, GA 30318
Phone 404-846-0908
M - F: 8:30AM - 6:30PM
Sat: 10AM - 5PM
Sun 12pm - 5PM
Map and directions

Decatur
307-A East College Ave, Decatur, GA 30030
Phone 404 378-8585
M - F: 10AM - 7:00PM
Sat: 10AM - 5PM
Sun 12pm - 5PM
Map and directions

Dunwoody
1155 Mount Vernon Highway, Dunwoody, GA 30338
(by the 'Babies R Us' store)
Phone 770 643-4997
M - F: 10AM - 7:00PM
Sat: 10AM - 5PM
Sun 12pm - 5PM
Map and directions

John's Creek
9775 Medlock Bridge Rd Suite N, Johns Creek, Ga 30097
Phone 678-990-2930
M - F: 10AM - 7:00PM
Sat: 10AM - 5PM
Sun 12pm - 5PM
Map and directions

Vinings
3220 Cobb Parkway #101, Atlanta, GA 30339
Phone 770-643-7770
M - F: 10AM - 7:00PM
Sat: 10AM - 5PM
Sun 12pm - 5PM
Map and directions

A LITTLE BIT ABOUT US
Since 1985, Piece of Cake has been baking gourmet cakes from scratch, wrapping them beautifully, and delivering them to our customers' doors. Over the years, we've delivered tens of thousands of mouth-watering cakes all across the country. We've delivered to birthday parties, office parties and holiday parties. We've baked for clients, family and friends. And each cake is carefully made from scratch with only the finest, all-natural ingredients, just like you'd use at home.
And that's when we got to thinking. If we can make delicious homemade cakes, what about delicious homemade cookies? And sumptuous cheese straws? And what about cupcakes? The rest is baking history.
FAQ
When should I order?
A: Orders for Monday thru Friday should be placed at least
one day in advance.
Saturday orders must be placed by 6:00 PM Friday.
We bake extra's of our popular 9" cakes for last minute
orders, but all 7" and sheet cakes must be pre-ordered.
Do you decorate or personalize your cakes?
A: We do not decorate or personalize our cakes, but some cakes do have nuts on top
and we are happy to enclose a gift card with a personalized message.
How many people do your cakes feed?
A: The 9" round bundt pound cake feeds approximately 15
The 9" three layer cake feeds approximately 16
The 7" two layer cake feeds approximately 6-8
The 10 x 14 ¼ sheet cakes feeds 20-25
Do your cakes freeze well?
A: Our cakes freeze beautifully up to three months
How long does a cake stay fresh?
A: As a general rule, our cakes stay fresh at room temperature up to one week.
Should I refrigerate my cake?
A: We do not recommend refrigerating the cakes; it seems to dry them out.
Do you sell fat free cakes?
A: We do not sell fat free cakes.
Do you sell sugar free cakes?
A: We do not sell sugar free cakes.
Do you ship cakes?
A: Yes. We can ship both pound and layer cakes (7" and 9") via UPS anywhere in the United States.